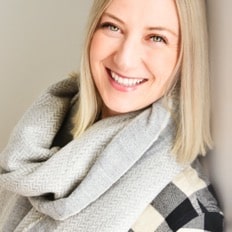 CAT DOYLE
"This retreat to a magical winter wonderland was the perfect combination of snowshoeing and yoga practices. The gathering for nutritious meals together led to conversations that fed the mind and soul as well as the body. The sauna combined with plunging in the snow was rejuvenating. My mind, body and soul thank you Cat!"
Escape to nature and nourish your body, mind and soul during the tranquil winter season.
Centre de Vie is nestled in the hills of the Outaouais in Quebec and boasts amazing delicious vegetarian food, comfortable accommodations, an unforgettable yoga space and a unique dry sauna. The centre is conveniently located 60 minutes from downtown Ottawa and is on 216 acres of forest and lake. Snowshoes are available to explore the trails and enjoy winter forest bathing through the pristine woodland.
You will have time to curl up with a great book in the loft or connect with other yogis in the sauna. Our yoga practices will be both accessible and rejuvenating – a balance of yin & yang. You will be part of a small group – purposely intimate to provide you with more individual attention and space to listen to your own body.
A perfect getaway to fill your cup!
Investment and Accommodations per person:
$675 Two person room with shared bathroom (per person)
$775 Two person room with private bathroom (per person) <Only two available>
$775 Single room with shared bathroom
$900 Single room with private bathroom <Only two available>A non-refundable deposit (deducted from total) of $300 to Unroll the Mat is required for booking
Includes:
3 days, 2 nights at the magical Centre de Vie (choose your room type)
6 delicious vegetarian meals (gluten-free and vegan options available)
4 curated yoga classes in a spacious restored heated barn
2 meditation + breathwork sessions
essential oil aromatherapy
therapeutic sauna in a spacious restored grain silo
guided snowshoeing on private trails (snowshoes are provided)
interactive group activity/workshop
Not Included: transportation to retreat | massage (available onsite, please book in advance) | items from the boutique | alcohol (you're welcome to bring your own)
Cancellation Policy: Full refund if retreat does not go ahead due to Centre de Vie or Unroll the Mat